Now booking Lenten retreats and workshops for 2022.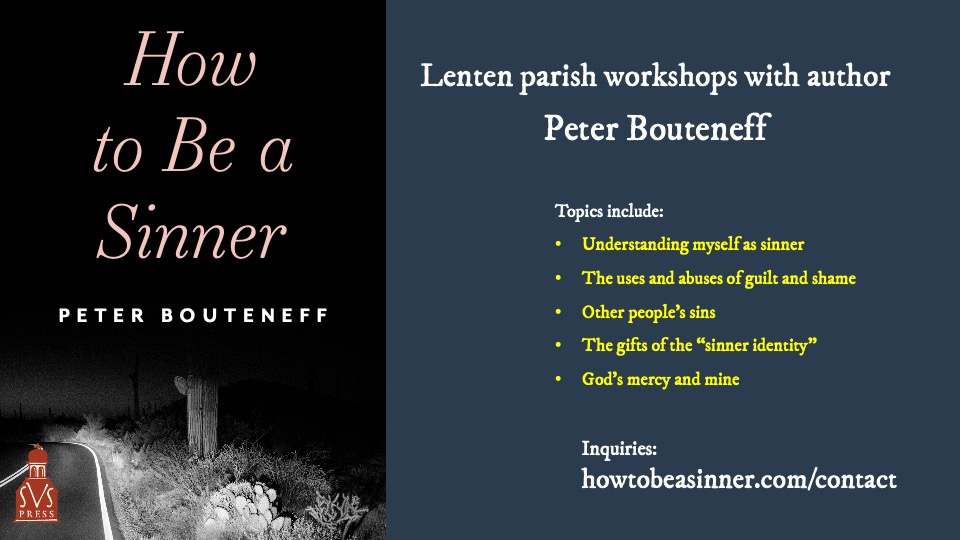 How to Be a Sinner: A Conversation with Author Dr Peter Bouteneff.
We're now booking workshops for your parish. Presentations by the author are accompanied by discussion and q&a, for a deeper immersion into the healing themes of this book. These workshops are a perfect accompaniment to Great Lent. If you / your parish have been reading the book, that's a plus, but these events work great …
Continue reading "Now booking Lenten retreats and webinars for 2022"
I delivered my first "Sinner" webinar on April 4, 2020 and heard great things from my audience! Since then I also solicited ideas on the next webinar, and the most votes came in for: Other people's sins. A priest friend of mine said that when he hears confessions it's very common for people to "confess" …
Saturday April 4, 11AM-12:30PM (EDT), and you can sign up here!
Now available from SVS Press.
How to Be a Sinner: Finding Yourself in the Language of Repentance.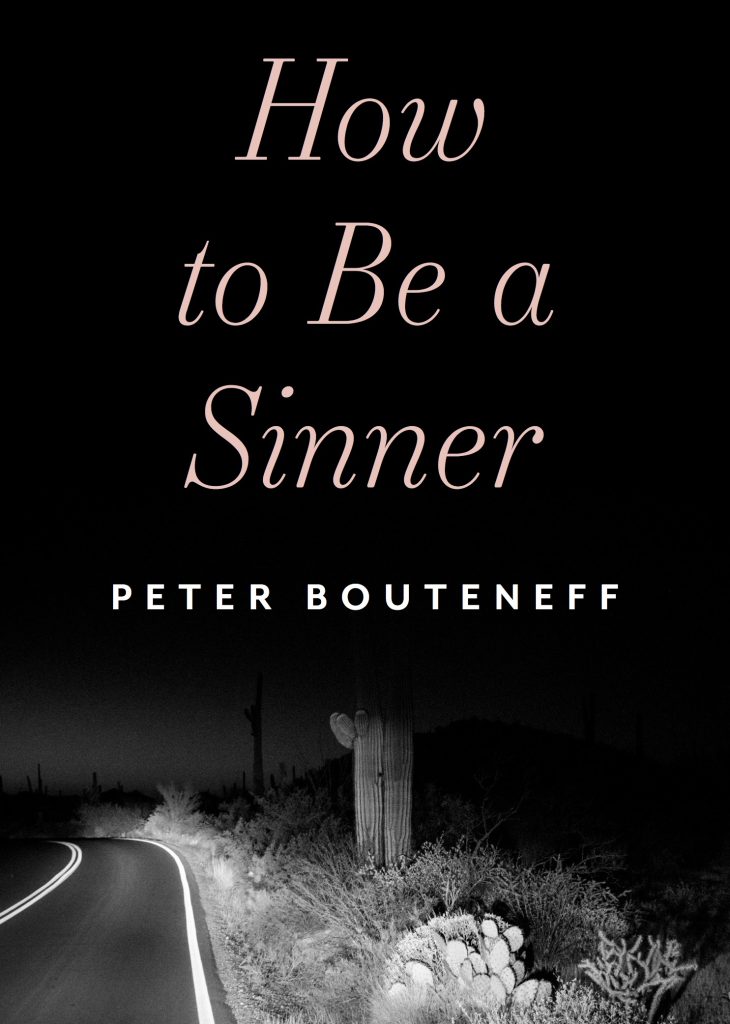 This excellent book …offers an understanding of human sinfulness that is both demanding and hopeful, and helps us rediscover the tools of proper self-knowledge before God.

— Rowan Williams, former Archbishop of Canterbury

Psychopathology and sinfulness have much in common. Bouteneff brings fresh air to the exploration of the ways of being embodied in both, finding a healthy place for the imperfect human within Church Tradition. A welcome, clear, beautifully written and timely work.

— Lila J. Kalinich, MD, Clinical Professor of Psychiatry, Columbia University

Written accessibly and sincerely, Peter Bouteneff's little book offers the (post-)modern-day reader many helpful insights on—and practical nudges towards—embracing the Church's oft-misunderstood language of "sin" and "repentance."
— Sister Vassa Larin, host of "Coffee with Sister Vassa"

Sin is not guilt nor a mental condition. It is a deep wound in our very being. Peter Bouteneff offers some very straightforward and extremely helpful explanations that will take the reader into a place of self-awareness and honesty, making possible the beginning of repentance.
— Fr Stephen Freeman, author of Everywhere Present: Christianity in a One-Storey Universe
We call ourselves "sinners" in much of our church life. Yet the sinner identity—when done right—brings peace of mind, a clear conscience, and love for others. Addressing topics like guilt, shame, and self-care, this compassionate guide will help you reflect on your life in surrender to God's mercy. Written by an internationally recognized professor of Orthodox theology, this book will speak to you wherever you find yourself.